Easyjet Airlines is a British Airline company which was established in the year 1995. This is one of the few budget airlines operating in this region and its first headquarters was named "easyLand" at Luton Airport. This is a customer friendly airline company, which was established with the aim of offering passengers an affordable yet efficient alternative and it has achieved this through consistent modernization and route expansion in the years of its existence. The airline proudly boasts of the fact that it has regular flights flying to more primary airports and covering more popular routes than any other airline!
Even the customers have a lot of good things to say about the airlines, as Easyjet values the time of its passengers and have some of the most timely flight schedule in the industry. What's more is that the on time performance delivered by the airline can even be tracked online by customers through their website, which is indeed quite rare to see despite all the technological advancement having taken place. This helps to maintain transparency with the customers and also makes the passengers aware of the situation they are likely to face during the journey.
As a token of appreciation towards the excellent work done by the airlines, EasyJet Airlines have received a number of industry awards, and some of the most recent ones are:
Best Low Cost Airline by the Business Traveler Magazine Awards 2013
Best Low Cost Airline at the World Travel Awards 2013
Best Short-Haul Airline by Travolution Awards 2013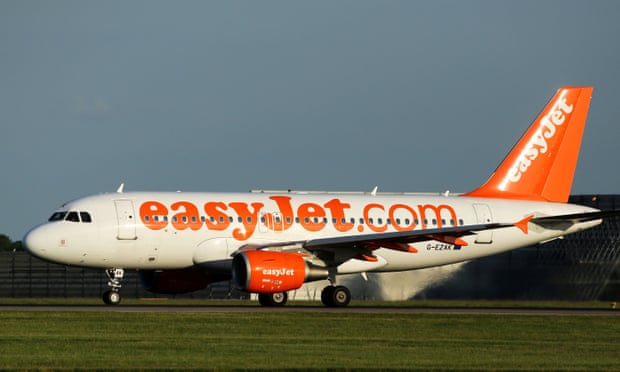 The airline fleet consists of close to 200 aircraft's at the moment. This consists the likes of Airbus A319 and Airbus A320 models, with a 100 more of the modern Airbus A320 neo models on order. In order to travel from the Middle East to most destinations in Europe, passengers may use Amman to connect to multiple route options for EasyJet flights. It is one of the most cost-effective ways of travelling across Europe, whether for tourism or business.
In India, there are a number of Online Tour Operators that allow passengers to book this cost effective airline. Websites such as Cleartrip.com, Travel Guru, Travel Yaari, etc. are some of the well-known portals to help you make your booking. What's more is that when you book your flight tickets with them, you are given some exclusive deals and discounts to help you further cut down on the cost of you tickets. Bon Voyage indeed!